Living Donor Liver Transplant Donor Mark Dybis
Several years ago, Mark Dybis heard his brother-in-law Dave had been diagnosed with primary sclerosing cholangitis (PSC), a rare autoimmune disease that affects the liver.
When Dave's condition advanced to the point where he needed a transplant, Mark and his wife, Karen, both signed up to be considered as living donors for a living donor liver transplant, an advanced procedure where a portion of the donor liver is implanted into the recipient.
Given the unique regenerative properties of the liver, it grows back in both. Mark was a match.
"I saw the opportunity to push that clock back for my brother-in-law, and I wasn't going to let that slip by without trying." – Mark Dybis
*Photos of Mark by Riva Sayegh-McCullen for Henry Ford Health System

We have gathered dozens of stories of living donor liver transplant recipients and their donors from around the country. These stories will touch your heart and help you understand how this procedure is helping save lives every day.
Jennilynne Barters donated a part of her liver to her baby daughter, Ellieanna.
Gina Vintalore became a living donor for her cousin, Lou.
Steve gave the gift of life and a happy future to his sister, Nicola.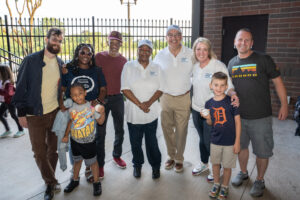 On July 14, 4,500 fans at Jimmy John's field in Utica, Michigan gathered for a baseball game. But they also gathered to celebrate the second
Read More »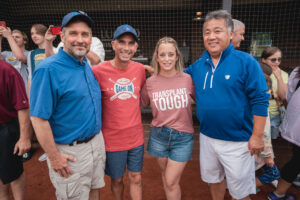 On Friday night, July 14 please join us for the second annual Living Donor Awareness Night at Jimmy John's baseball field in Utica, Michigan. At
Read More »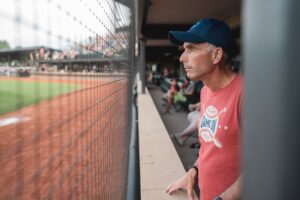 Each year, the Chris Klug Foundation (CKF) recognizes three members of the transplant community. These individuals are lights of the transplant community and strive to
Read More »