Dave & Mark, October 2021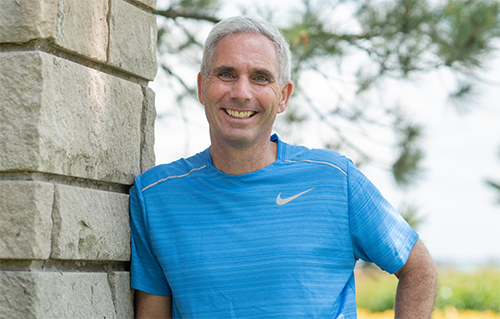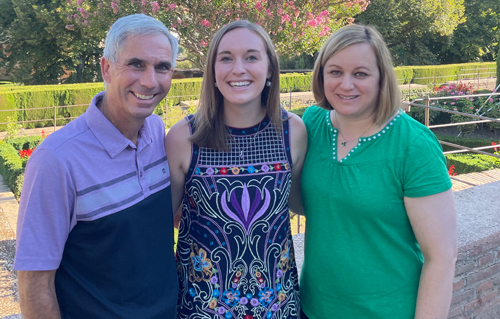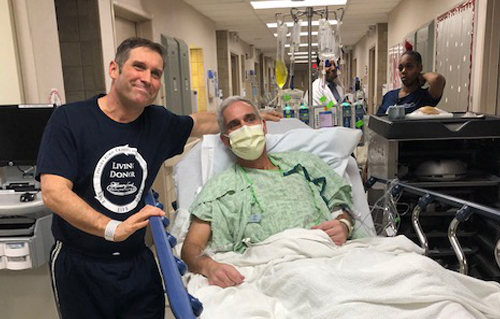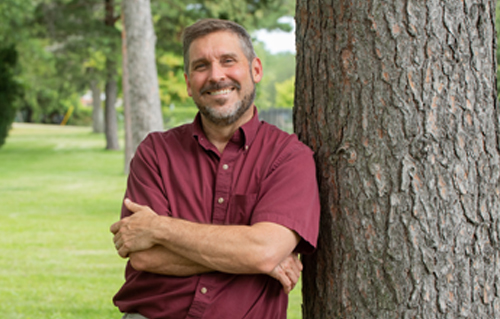 In early 2019, David Galbenski faced a dilemma.  Suffering from a rare autoimmune liver disease called PSC, he was placed on the UNOS transplant list but would likely be waiting for years while his health further deteriorated.  To get a transplant sooner, doctors encouraged him to consider living donor liver transplant. He and his wife, Lynn, didn't know much about it but after they did their research, they reached out to family members to find a possible donor. Luckily their brother-in-law, Mark, stepped forward and was a match.  
In November 2019, Mark donated his left liver lobe to Dave at Henry Ford Hospital in Detroit, Michigan. Within two months, both livers grew back to full size and both men are doing well today.  After the transplant, Dave and Lynn realized that unlike living donor kidney transplant, the public's awareness of living donor liver transplant was low. They decided they wanted to help increase awareness of living donor liver transplant so more lives could be saved.  Dave is an attorney and an entrepreneur while Lynn has an MBA in Marketing.  Together they ran and sold a successful legal staffing business.  Now they are using their skills to help the transplant community.
The Living Liver Foundation is a place like home. It's a place where people can find a shared sense of belonging in a community that provides access to resources, compassion and support. 
Hope that there is a positive future ahead for them if they receive a transplant.
Opportunity to return to better health and resume activities that they are passionate about.
Moments with the people they love.
Energy to increase the number of living liver donors to allow more people to return to normal lives at HOME.
Our mission is to increase the number of liver transplants in the U.S. by increasing the awareness of living donor liver transplant among the public as well as potential donors and recipients.
The Living Liver Foundation is a nonprofit organization based out of Detroit, MI which has an official 501(c)(3) designation from the IRS.

*Photos of Dave and Mark by Riva Sayegh-McCullen for Henry Ford Health System